What's happening this spring!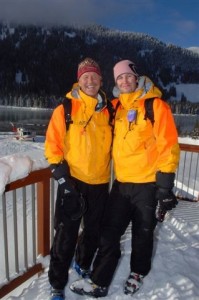 Yep…. Heli-skiing is over for the season and the summer adventure program is in preparation mode.
We have a May expedition to Mount Logan in the Yukon…. probably going to be another cold camping excursion, but with the goal of standing on top of the highest point in Canada.
In June we're climbing Mount Ararat in Turkey, as an acclimatization climb to prepare for Mount Elbrus in Russia, one of the Seven Summits, highest point in Europe.  Should make the top of Elbrus on July 4th.
Then we have a full slate of climbs in the Swiss, Italian and French Alps during July and August. That will include the Haute Route Summer Trek from Chamonix to Zermatt, the Matterhorn, Mont Blanc, Monte Rosa, and the Eiger.
Cheers,  Dan Griffith